Mixer
---
The mixer is a convenient way to control sound to all of your tracks. The mixer can be automatic or custom.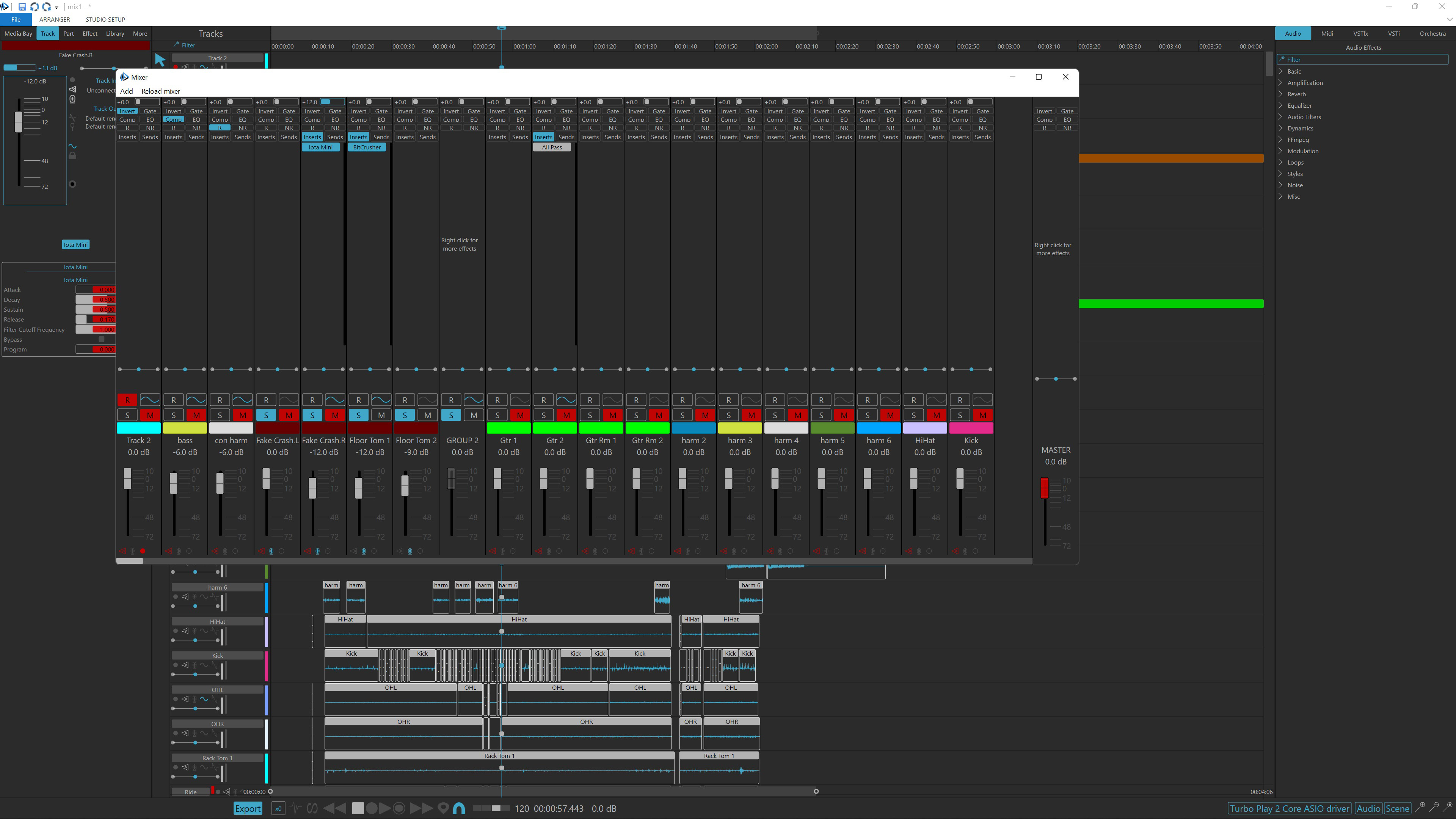 The automatic mixer automatically places all mixer elements in a predefined order. Each project has exactly one automatic mixer.
The custom mixer, where the element type and order is defined by you.You can have an unlimited number of custom mixers that contain any combination of mixer elements.
A mixer can contain mixer elements:
A master out element.
A master in element.
A track element, to control a track 's Volume, Solo, Arm, Effects and Pan.
An ASIO element to control the volume of an ASIO port.
A group element, to control the properties of multiple tracks and ASIO ports combined.
A Streaming Server element.
An auxiliary element. Such a mixer can take the inputs from a track, a VST or an ASIO driver, mix it and/or apply effects, then output it to ASIO, a track (to simulate recording) or to a Streaming Server.