Image Editor
---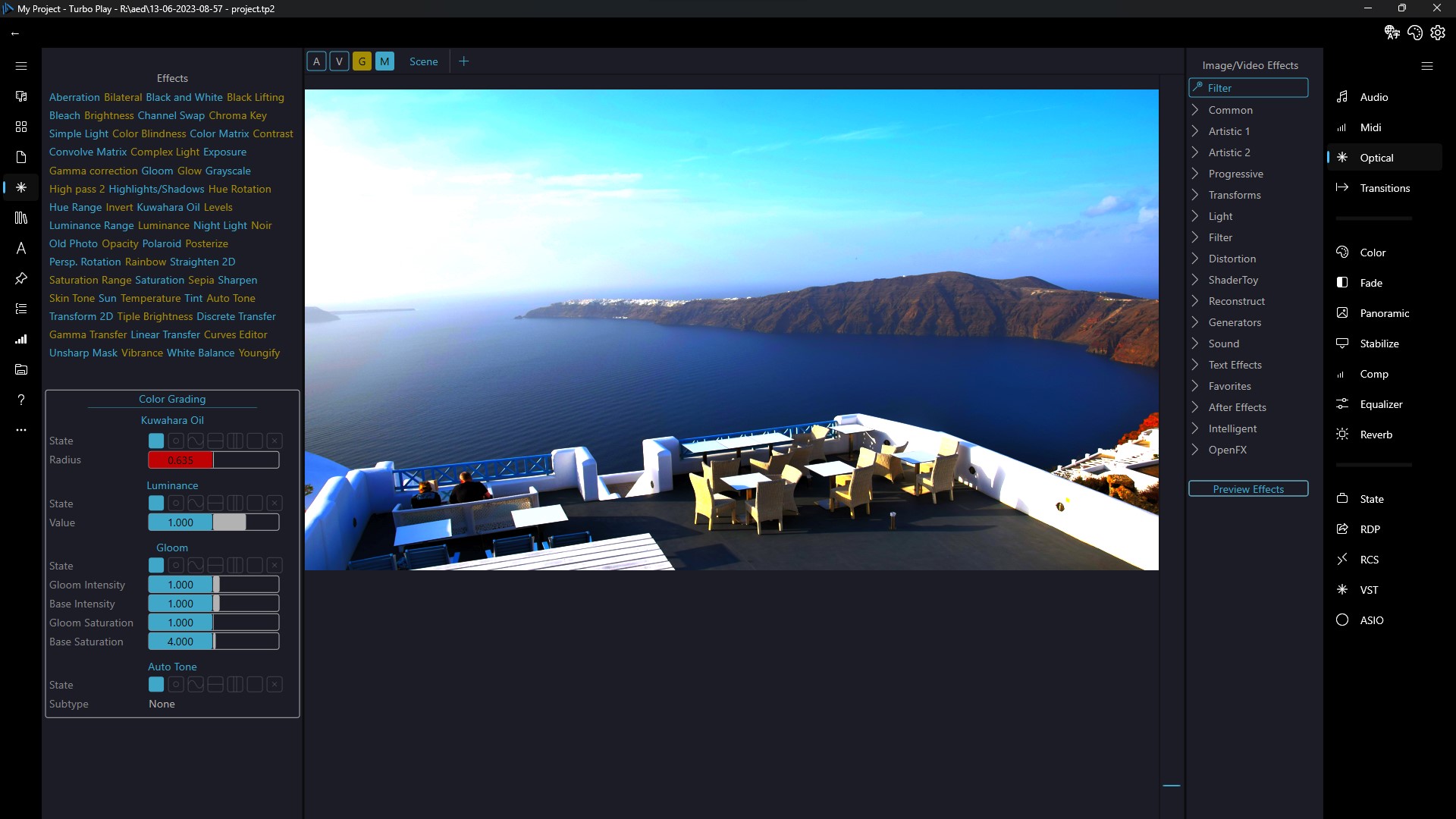 For image
parts
, this editor shows the image in full screen. You can apply all the
image/video effects
into the whole image, or to a part of it (select it with the mouse).
For effects, the configuration is as follows:
Brightness: change the white and black Y points.
Vignette: select transition, strengh and colors.
Contrast: 0 to 1
Exposure: -2 to 2
Sharpen: select strengh and threshold
Highlights and Shadows: select strengh, clarity, blur and gamma.
Coloring (sepia, saturation, grayscale): Select intensities
Posterize: Select RGB steps
Blurs (gaussian and directional): select strengh, angles and deviation.
Transforms: select angles, interpolation mode, sharpness and border mode.